Veet pulls "dudeness" ads deemed to be offensive.

Hillary Clinton: "I am thinking about" running for President.

George W. Bush sourced all his world leader paintings from Google.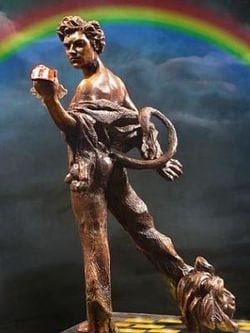 Statue to honor Melbourne, Australia's gay and lesbian community.

F. Murray Abraham flashes his nips.

HBO greenlights two more seasons of Game of Thrones. "The show's fourth season premiered Sunday to outstanding ratings. The 9 p.m. ET airing garnered 6.6 million viewers (up to 8.2 million after replays), making it the most-viewed TV episode on the network since 12 million people tuned in to The Sopranos finale in 2007."

Student goes on stabbing spree at Pennsylvania high school, injures at least 19.

Matt Bomer in a blue and white striped collar.

President of Houston's largest LGBT group blasts Mayor Annise Parker for failing to include job protections in Human Rights Ordinance: "If you favor an ordinance that does not include private sector employment, you're siding with the right of employers to discriminate," Welsh told Lone Star Q on Friday. "My opinion is, put the right ordinance on the table, let the council vote on it in the open. Let them vote on it in the open, so the community can know, and hold people accountable. I don't see any reason for us to compromise on this issue. Discrimination is discrimination."
Here are Seth Rogen's SNL promo videos with at least one Zac Efron mancrush joke in there.


Peaches Geldof autopsy results inconclusive.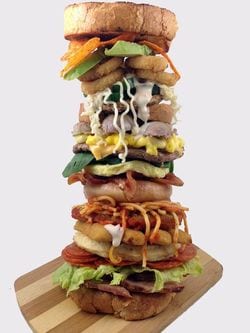 The alphabet sandwich. Ingredients from A to Z. "Now, I know that sounds simple enough, but do you realize how difficult it is to find a food that starts with the letter X? To solve that issue I eventually settled on xylocarp, which is defined as 'a hard, woody fruit that grows on trees,' or in other words, a coconut."

European parliament wants free movement for LGBT people in Europe.

Delta CEO slams anti-gay 'religious freedom' bills in Georgia: "We are going to have to step up as a business community and take a much more active role in stopping this social legislation that doesn't help us in the global marketplace."
C

hicago Headline Club, the largest Society of Professional Journalists chapter in the country, to honor Windy City News journalists Tracy Baim, Bill Kurtis and Karen Meyer with Lifetime Achievement Awards.

Prince George is stealing the show in New Zealand.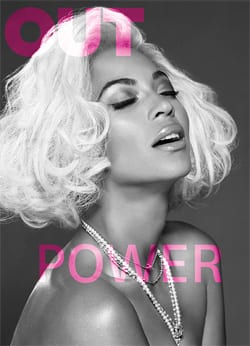 Beyoncé covers OUT's Power issue.

Billy Porter discusses his new album with PrideSource.

Kuwait National Assembly pan offers to help gays "end their suffering".

Shark fin trade from Hong Kong to China drops 90 percent in one year: "The fall comes amid a crackdown by the central government on extravagance and corruption, and pressure by environmental groups to stamp out the trade."

Brian Brown urged fellow anti-gay activists to claim Christians are victims, on conference call: "So, when they bring up discrimination, we need to turn it on its head and say, this is about anti-religious, specifically in some cases, anti-Christian religious bigotry, and there's no place for this in this country. The discrimination is there, but right now what's happening is the discrimination is coming from those that want to punish, repress and marginalize individuals and organizations that stand up for their religious beliefs."