LGBT rights groups in Turkey are alarmed at government plans to create separate prisons for inmates who declare themselves gay, AFP reports: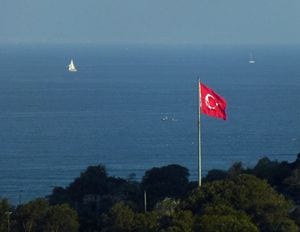 Justice Minister Bekir Bozdag announced at the weekend that plans were underway to construct separate prisons for openly gay inmates in a bid to "protect convicts" with different sexual orientations.
"Convicts who stated that they are gay will not mix with other convicts in the communal area or during social activities in the new prison facilities," Bozdag said in a written answer to a parliamentary question.
Rights groups say it will lead to profiling:
"This is a medieval-age practice. This kind of segregation is nothing but a punishment" said Murat Koylu, a spokesman for the Ankara-based gay rights group Kaos GL.
"Instead of creating public areas where people from all sexual orientations can live together, the government has once again chosen to ostracise homosexuals," he said.
"This will lead to the profiling of gay prisoners, as well as their families and the prison itself. How will the government be able to protect those prisoners who are not openly gay?"
The ministry counts a total of 79 LGBT (lesbian, gay, bisexual, and transgender) prisoners in Turkey — but the number is thought to be much higher since most homosexuals hide their sexual identities while imprisoned.