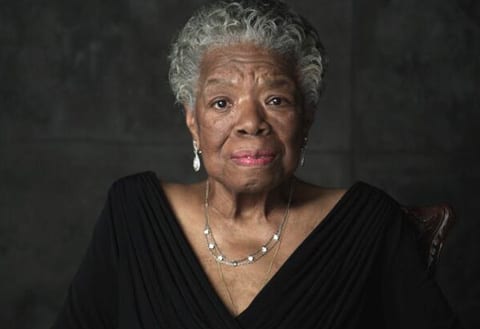 Poet, author, actress, and civil rights advocate Dr. Maya Angelou has died at her home in North Carolina at the age of 86, according to Piedmont News station MyFOX8.
Winston-Salem Mayor Allen Joines confirmed Angelou was found by her caretaker on Wednesday morning. Angelou had been reportedly battling health problems. She recently canceled a scheduled appearance of a special event to be held in her honor.
Angelou was set to be honored with the "Beacon of Life Award" at the 2014 MLB Beacon Award Luncheon on May 30 in Houston.
Angelou's last tweet, published five days ago:
Listen to yourself and in that quietude you might hear the voice of God.

— Maya Angelou (@DrMayaAngelou) May 23, 2014
…Angelou is famous for saying, "I've learned that people will forget what you said, people will forget what you did, but people will never forget how you made them feel."
"And Still I Rise"