More than 2.7 billion people live in a country where being gay is a crime.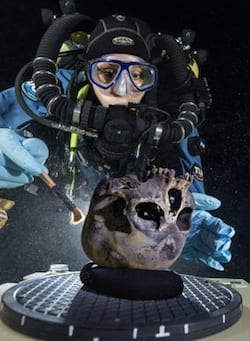 This diver is holding a 12,000-year-old skull.

Beyonce, Solange, and Jay Z release a statement: "As a result of the public release of the elevator security footage from Monday, May 5th, there has been a great deal of speculation about what triggered the unfortunate incident. But the most important thing is that our family has worked through it. Jay and Solange each assume their share of responsibility for what has occurred. They both acknowledge their role in this private matter that has played out in the public. They both have apologized to each other and we have moved forward as a united family."

John Galliano hired by Russian perfume company: "Women's Wear Daily reported that Galliano — who was fired by Dior in 2011 after making anti-Semitic comments in a Paris bar — had been hired by the Moscow-based company, L'Etoile, which heralded the hiring on its website with the banner headline, 'John is Back!'"

Important Nick Jonas bicep news.

Graham Norton is on a Conchita high: "I remember not wanting to be gay and I remember being afraid I was and hoping it was a phase and hanging on to the bisexual tag for a while. It was a long time."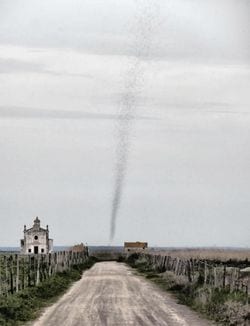 Photographer captures 'bugnado' in Portugal.

Former NFL player Wade Davis is working with the Rams and Michael Sam: "Wade Davis, executive director of the You Can Play Project, said Rams coach Jeff Fisher reached out to him after the team chose Sam in the seventh round of the draft on Saturday. Davis, who has been advising the NFL on diversity matters for the last year, said he was confident Sam landed with the right team — starting with a head coach who wasn't afraid to draft him."

Where are the openly gay CEOs?

It's the 60th anniversary of Brown v. Board of Education.

Russian rocket carrying satellite explodes: "Officials lost contact about nine minutes after the unmanned rocket took off from Baikonur, Kazakhstan. About 100 miles high, it veered off path and disintegrated in Earth's atmosphere. The satellite, which was destroyed, was worth $29 million. The rocket was insured for around $225 million."

Jared Leto lets his crotch drop.

Ryan Reynolds is an adorkable four-eyes at Cannes.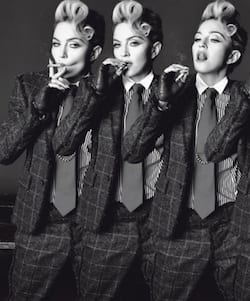 Madonna does L'Uomo Vogue.

High school boys taunt anti-gay protesters in France: "There were tense scenes outside a school in the centre of Nantes, western France, on Thursday, when around 200 supporters of the right-wing group Manif Pour Tous turned up to protest against an anti-sexism stunt set to take place on Friday."

Seth Meyers reminisces about marrying Stefon.

UN Study: Anti-gay discrimination persists in the Philippines.

Federal court hears arguments in case challenging Pennsylvania's ban on recognition of gay marriage: "But as U.S. District Judge Mary McLaughlin weighed arguments Thursday, her interest seemed to center on one question: How far did the U.S. Supreme Court intend to go last year when it struck down portions of the federal Defense of Marriage Act?"