Was Anne of Green Gables queer?

The 9/11 museum gift shop has made some questionable choices.

Where's the outrage from gay groups and Brunei boycotters about the TransPacific Partnership?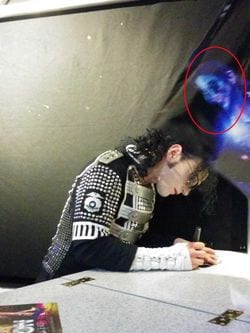 Oh look, it's the ghost of Michael Jackson.

Johnny Weir allegedly bloodied his husband again.

Larry Kramer schooled Mark Ruffalo: "He was testing me," the 46-year-old actor said with the sort of sheepish smile that hindsight affords. "And I remember just feeling a sense of fear in that moment."

A history of LGBT video game characters.

Hashtag, Selfie, and Tweep are joining the Merriam-Webster Collegiate Dictionary along with Crowdfunding, big data, gamification, catfish, and steampunk.

Macklemore apologizes for offensive Jewish stereotype costume.

Out in the Field: Bingham Cup launches study of discrimination in sports. "Andrew Purchas, president of the Bingham Cup Sydney 2014, said the study will look at the prevalence and forms of discrimination among athletes and fans. Experts from Brunel University in Britain, Pennsylvania State University and the University of Massachusetts in the United States, Laval University and the University of Winnipeg in Canada, and Victoria University in Australia will compare the data gathered across a range of countries."

Jake Gyllenhaal finally shaved.

Ryan Gosling looking all the movie star at Cannes.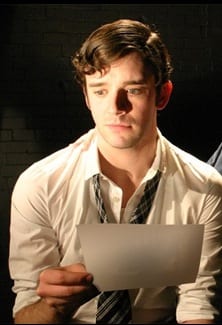 Michael Urie and his real-life partner Ryan Spahn are doing a reading of Jonathan Tolins' comedy The Last Sunday in June.

Alan Turing public artwork commissioned by Buckinghamshire, UK nightclub: "The owners of the Watling Street lesbian, gay, bisexual and transgender (LGBT) venue, near Bletchley Park, said they had spent several thousand pounds on the 'street tribute'."

Austria's schools to reissue grade transcripts to trans students with proper gender. "Gabriele Heinisch-Hosek said Wednesday the measure is meant to lessen the likelihood of discrimination when the transcripts are included in job applications. Such requests previously had to be approved by the education ministry, which slowed and complicated the process."

AMC drama Halt and Catch Fire will be the first show to premiere on Tumblr.

Israel changes laws for gender reassignment: "Israel has lowered the minimum age for gender reassignment surgery from 21 to 18, and candidates will only have to prove they have lived for one year as the requested gender identity, instead of two years, Haaretz, an Israeli newspaper, reports."

Male model fix: Brandon Lipchik.

Kim Kardashian and Kanye West denied permission to marry at Versailles.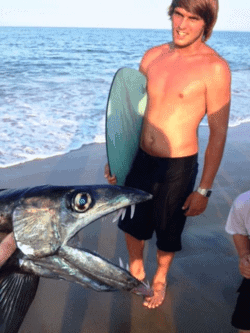 A deep water cannibalistic lancetfish turned up on the Outer Banks of North Carolina.

Clay Aiken on his candidacy: "You know, you've got to get people to see me in a different light. Getting the opportunity to talk to people about the issues that are affecting them and talk about how I want to help people, gets people to see me in a different light. It's a blessing in the fact that it gets me in the room, but I have to overcome the fact that people see me in one way and not the other."
C

onchita Wurst did her first concert since winning Eurovision: "She was greeted by thousands of fans, including gay couples. Many waved rainbow flags or wore fake beards."

Chinese court takes up case on gay conversion therapy for first time: "Lesbian, Gay, Bisexual and Transgender Rights Advocacy China, an organization that operates without government supervision in the nation's capital, said that a man is suing Xinyu Piaoxiang, a clinic in the southern metropolis of Chongqing that offers 'gay conversion' hypnosis, along with Baidu, a Google-like Web service where the procedure was advertised."