Mary Yu sworn in as first openly gay justice on the Washington Supreme Court.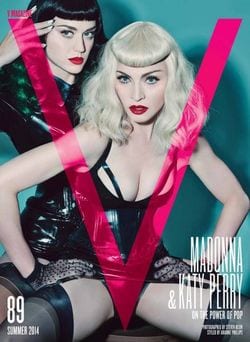 Madonna and Katy Perry cover V.

Channing Tatum says he's a high-functioning alcoholic.

How FOX News is helping homophobes hijack Christianity.

How Derrick Gordon's coming out led to an activists' war: "This was not the first time some groups in the coalition had taken issue with Athlete Ally's approach to activism—'They're not good teammates,' is the frustratingly vague judgment I heard from multiple coalition members—but it was the most visible. So with the excitement of the formalized coalition still fresh last October, the group decided to address itself to a procedural matter: taking a vote on whether to kick out Athlete Ally."

UK teen gets 14 years in prison for anti-gay attack: "At Chester Crown Court today (Tuesday 20 May), Recorder of Chester HHJ Elgan Edwards, said he was satisfied that Floyd Evans did what he did on 21 October last year because he thought Mr Nascimento was gay."

VIDEO: Kids loving on the Obamas.

Dylan Bruce brings the hotness on Orphan Black.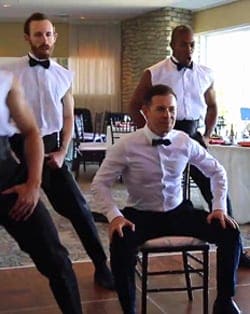 Britney Spears meets the gay BFF who performed "Work B*tch" at his best friend's wedding.

Florida marriage equality hearing set for July 2: "The suit is on behalf of six South Florida same-sex couples and the Equality Florida Institute challenging that Amendment 2 and other Florida laws banning marriage equality are unconstitutional. The initial lawsuit was filed in January, and the still undecided motion to intervene was filed in February. Eleventh Judicial Circuit Court Judge Sarah Zabel was expected to rule May 14 on whether the Liberty Counsel can intervene in the lawsuit on behalf of three anti-gay groups, but postponed her ruling and still had not issued a decision."

WNBA to market to LGBT community.

LGBT youth group Iowa Pride Network merges with One Iowa: "One Iowa's Education Fund will now oversee Iowa Pride Network's student organizing efforts, One Iowa announced Tuesday in a news release. Iowa Pride Network represents school-based gay-straight alliances — student-led groups that combat bullying and anti-gay harassment. Since it's founding in 2003, it has helped start LGBT groups in 20 percent of public high schools and 80 percent of colleges around Iowa, the release says."

The Cristiano Ronaldo Vogue cover you must not miss.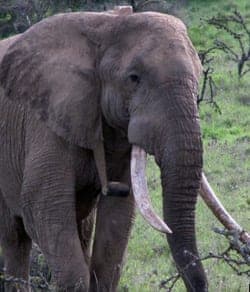 Legendary Kenyan elephant slain by poachers.

Uncovered papers show past government efforts to drive gays from jobs: "It is well known that America's laws and policies, in the name of morality and national security, barred gays from the federal work force for much of the previous century. But documents newly obtained by a gay-rights group offer new details about the views that drove the government's sometimes obsessive effort to identify and fire gays in government jobs."

Is Megyn Kelly homophobia's best ally at FOX? "In the seven months since The Kelly File launched in October of 2013, Fox's 9 p.m. hour has been a friendly forum for some of the country's most odious anti-gay extremists, including Perkins, the far-right legal group Alliance Defending Freedom (ADF), and, most recently, the Benham brothers, the home renovators whose rabidly anti-gay activism led HGTV to cancel their planned reality show."