Bryan Singer files motion to dismiss sexual abuse case for lack of jurisdiction.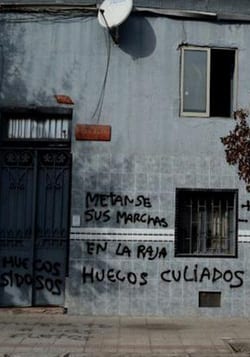 Hate messages spray-painted on the walls of LGBT rights organization MOVILH. The messages read: "Death to faggots", "AIDS-ridden faggots", "Put your marches up your ass, f–ked faggots", "More AIDS, less fags" and "Do me a favor AIDS, and kill more faggots".

Johnny Depp looking unrecognizable.

Chris Christie renominates judge who ruled in favor of marriage equality. "At a press conference, Christie announced he would renominate New Jersey Supreme Court Chief Justice Stuart Rabner to the state's high court as part of a compromise reached with Senate President Stephen Sweeney (D).

Meghan McCain hates Karl Rove.

Pocatello, Idaho voters defeat ballot measure intended to roll back the city's anti-discrimination ordinance: "'Pocatello has a much deserved reputation as a welcoming and hospitable place for everyone. Pocatellans, like the vast majority of Americans, are against discrimination. That's why the 'Gateway to the Northwest' voted to reject this close-minded and backward-looking ballot initiative,' said Sarah Reece, Task Force Action Fund Academy of Leadership and Action Director. The Task Force Action Fund partnered with the Fair Pocatello Campaign, Planned Parenthood NW, ACLU of Idaho, HRC, the Los Angeles Gay and Lesbian Center's Leadership Lab, Equality, Utah and the Pride Foundation to help defeat the measure."

Can you resist 12 shirtless Tom Daley gifs?

VIDEO: American Idol judges perform Cyndi Lauper's "True Colors".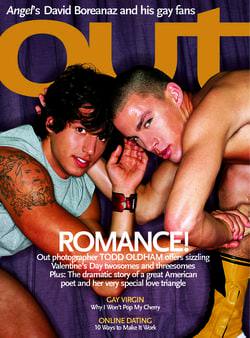 Channing Tatum: "Wrestling is an intimate thing. It's weird from an outsider's perspective. 'It's very homosexual' — I've gotten that a lot. I always say just come on and try it out, you'll realize how non-homosexual it is. It's too painful and violent."

Ringleader of 2008 gang rape of Richmond, California lesbian sentenced to more than 400 years to life in prison: "Humberto Salvador, 36, of Richmond was found guilty in December of rape in concert, forcible oral copulation in concert, kidnapping for sexual purposes and kidnapping for the purpose of carjacking." Our story from 2008 is HERE.

The name of Harvey Milk's killer will not appear on sidewalks in SF's Castro: "The Castro/Upper Market Community Benefit District board voted unanimously at its May 8 meeting not to include Dan White's name in a planned sidewalk etching about the killings that will be part of the Castro History Walk. The walk coincides with the sidewalk widening and improvement project now under construction along Castro Street between 17th and 19th streets. The CBD is paying for the $10,000 etching project."

Sophia Loren is still rocking it at Cannes.

Lindsay Lohan's drug abuse recovery efforts include partying until dawn in Cannes.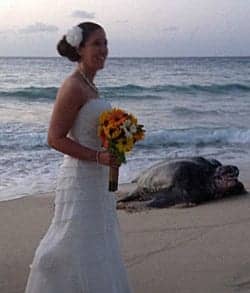 Loggerhead turtle crashes wedding in St. Croix. Or more like, wedding crashes Loggerhead turtle's private moment to lay eggs.

Why are so many Chinese women writing gay male erotica?

Sonam Kapoor wants more Bollywood films to fight homophobia: "We're regressing instead of progressing," she told the Press Trust of India. "I think movies can influence the way people think sometimes. If we do start making love stories or we start making movies about people who are amazing human beings, people who have done something in life, people who are inspirational who aren't necessarily only straight, I think people will start appreciating them more."
F

OX News anchor Gregg Jarrett arrested in Minneapolis airport: "Officers reported Jarrett refused to follow orders and was arrested for obstruction of the legal process and taken to jail. Jarrett was released from custody shortly after 1:30 a.m. Thursday after a $300 bond was posted, according to Hennepin County Sheriff's Office records. The records show he's due in court on June 6."