Rep. Jared Polis on playing 'Diablo' and 'Civilization V': "It's one of the main things I do with my free time as recreation," Polis says. "I'm definitely a gamer."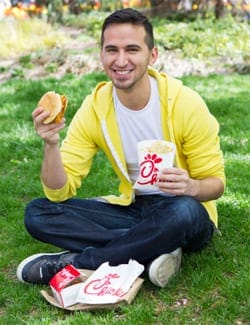 New York Post profiles gays who proudly eat at Chick-fil-A and are thrilled it's coming to the Big Apple.

Justin Bieber responds to Seth Rogen calling him a "piece of s–t".

The voice of Tony the Tiger dies:"Furry mascot Tony was known to generations for his deep-voiced signature line, "They're Grrreat!" Marshall died of esophageal cancer late last month at a California hospital, according to The Associated Press."

Bay St. Louis becomes sixth Mississippi city to pass resolution recognizing "dignity and worth of all city residents — including lesbian, gay, bisexual and transgender people."
B

oy Scouts learning that compromise on gays pleases no one: "A spokesman for the Boy Scouts, Deron Smith, said the organization had no count of how many churches or other organizations opposed to gay membership may have left after last year's vote, or of how many gays might have joined. Nationally, he said, the Scouts lost 6 percent of their total membership in 2013, falling to about 2.5 million youth members and 960,000 adult members. The Scouts lost 4 percent of their membership in 2012, before the vote."

Iron Man and Hawkeye push strollers around at the zoo.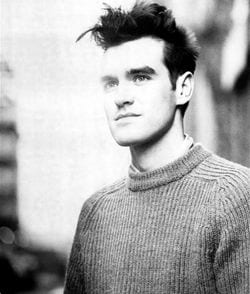 Morrissey biopic announced: "The film covers Morrissey's life pre-Smiths and is more of a portrait than a conventional biopic. It's as much a film for non-Morrissey fans as it is for die-hard devotees, but I can't deny that this is a love letter to Steven Patrick Morrissey and the dark satanic mills of Manchester."

Zachary Quinto to participate at this year's Provincetown Tennessee Williams Theater Festival's Annual Dinner: "At the dinner, Quinto will also appear on stage at Town Hall in a candid conversation with Festival Curator David Kaplan."

Zac Efron broke his hand grabbing Dave Franco's crotch.

First listen of "Blue Gangsta" and "Loving You" from Michael Jackson's posthumous album Xscape.

Singapore official attaacks Goldman Sachs over LGBT student event: "Goldman Sachs' recruitment of LGBT students in Singapore has attracted the ire of the country's conservative government in the latest collision between increasingly pro-LGBT global business norms and conservative local governments."

Harry Styles almost shows off his Little Harry at the pool.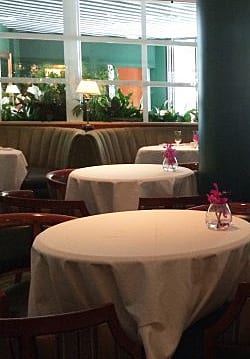 The Polo Lounge at the Brunei-owned Beverly Hills Hotel is a ghost town.

U.S. Senators Patty Murray and Mark Udall introduced legislation this week to amend the federal code to ensure all lawfully married same-sex couples will receive Social Security spousal benefits. 
vGays banned from Mormon 'Days of '47' parade: "The parade is very specific in its requirement that no float can enter that will create controversy," Executive Vice President Greg James said Tuesday. "We wouldn't have the Mormons Building Bridges float in there any more than we'd have the NRA [National Rifle Association] or something else that might turn people off."

Top anti-gay lawyer tells court that Brown v. Board of Education was wrongly decided: "Monte Neil Stewart is the lead attorney defending Nevada's practice of anti-gay marriage discrimination and he's a member of the legal team defending similar discrimination in Utah. He also just told a federal appeals court that Brown v. Board of Education was wrongly decided and we should return to the days when public school discrimination was allowed. Stewart didn't say so in explicit terms, but that's the clear consequence of an argument he just presented to the United States Court of Appeals for the Ninth Circuit, as part of his effort to defeat marriage equality in that state."