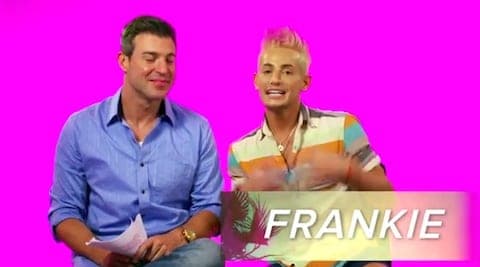 Ariana Granda's gay half-brother Frankie is set to appear in series sixteen of CBS' Big Brother.
YouTube personality Frankie told People that he was inspired to audition for Big Brother because he always thought he should have his own reality show.
With a prize of $500,000, Frankie said that he would prefer competing contestants to not know about his 185,000 subscribers on YouTube as it might put an unnecessary target on his back.
Watch Frankie's intro video along with the clip of all the housemates we posted in the Guide to the Tube yesterday, AFTER THE JUMP…