Former NOM Communications Director Thomas Peters is suggesting that the Catholic Church should excommunicate Nancy Pelosi for urging San Francisco Archbishop Salvatore Cordileone to drop out of NOM's hateful March for Marriage. Cordileone, as we mentioned earlier, says he's going.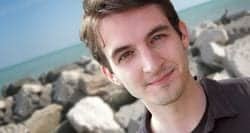 Writes Peters on CatholicVote.org:
I can think of about a thousand things that Nancy Pelosi and Archbishop Cordileone should have a chat about. Her lecturing her archbishop on the church's teaching ain't one of them.
The gall of this woman is unbelievable. And what she and dozens of politicians are doing by publicly demanding that the archbishop withdraw from the event should anger us. Because if the church is our family, we need to respond when our family is under attack.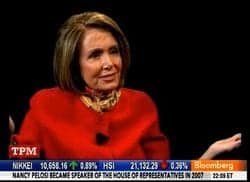 Peters calls Pelosi a false Catholic and says the church should get rid of her:
Pelosi can still do damage and cause scandal because she can still claim to be Catholic. To the average bystander, and to lots of Catholics, Pelosi is as Catholic as you or me. She goes to Mass. She receives Communion. She refers to herself as Catholic and talks about her faith in the public square. Sure, some bishops don't always have nice things to say about her, but they never do anything about it. Pelosi herself seems to believe that she is still safely within the fold.
If words can't reach Pelosi, maybe excommunication would.
Such a dramatic act would not only serve as the necessary wake-up call to Pelosi, it would also help protect the rest of us.
GLAAD's CAP has a lovely list of all the nice things Peters has said about gay people.