Theresa Santai-Gaffney, the Schuylkill County Register of Wills, wanted to intervene and defend Pennsylvania's gay marriage ban after Governor Tom Corbett said he would not following a federal judge's ruling last month.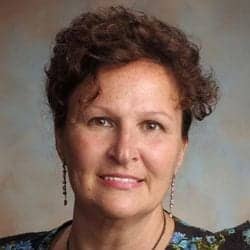 That judge rejected her request today, Bloomberg reports:
The "deep personal disagreement" with the ruling of Theresa Santai-Gaffney, the Schuylkill County issuer of marriage licenses, doesn't make her a stand-in for the state, Jones said today. He rejected her request to intervene on its behalf.
"If the highest elected official in the commonwealth chooses to abide by our decision, it defies credulity that we would permit a single citizen to stand in for him to perfect an appeal," Jones wrote.
Santai-Gaffney, the county register of wills, argued that the decision made the state of marriage law and the scope of her duties unclear.
"Nothing could be further from the truth,'' Jones wrote, saying the decision was clarified in a notice issued by the state Department of Health to clerks that handle marriage licenses.
Said Jones: "There is nothing remotely ambiguous about how Santai-Gaffney must perform her duties relative to issuing marriage licenses. At bottom, we have before us a contrived legal argument by a private citizen who seeks to accomplish what the chief executive of the commonwealth, in his wisdom, has declined to do."