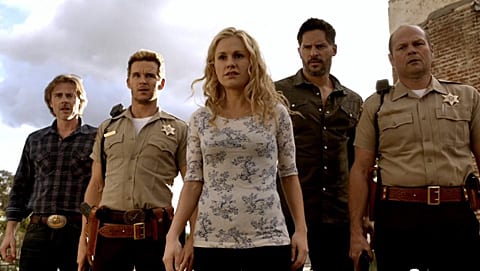 True Blood is ending this season but it may find life after death as a stage musical, the Guardian reports:
Nathan Barr, speaking at the premiere of the final season, said that he'd pitched the idea for a musical version to the show's creator Alan Ball. Barr has composed the instrumental music for the show's seven seasons, and created some sample versions of musical numbers along with British actor Stephen Moyer who plays the vampiric lead in the show.
"I think we're really going to try to return to the roots of the show," Barr said, admitting "there are no guarantees" that it would ever reach the stage. "But I think the direction we're heading in is really exciting."
Ball must finish his Chippendales film first however, and is also planning a film about a male genie called I Dream of Gene, the Guardian adds.