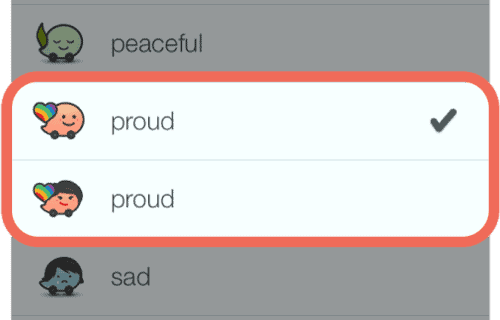 In a move to set its own mapping platform apart from the competition, Google acquired Israeli crowd-sourced mapping company Waze in 2013. Waze has just updated its selection of user icons to help users show off their Pride while en route. Unlike other mapping services, Waze makes a point of turning its navigation into a social experience, encouraging users to crowdsource traffic data in real time. Waze also allows users to share personal status updates via a set of predefined icons expressing various emotions. In addition to sarcastic, ninja, and peaceful, Wazers can now set their icons to "proud."
Response to the app's update have been generally positive, but Waze isn't without users who felt as if the company missed the point of Pride.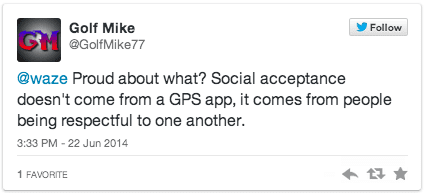 Waze's latest updates are available for free now in both the Google Play and Apple App stores.