Wilson High School Principal Pete Cahall on coming out to his entire school.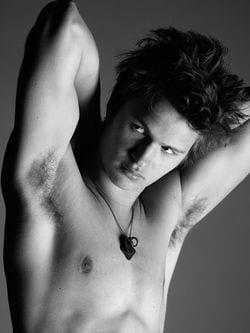 Ansel Elgort is the pits in the new issue of Interview.

Here is the dripping wet gigolo that Lea Michele is dating.

Morrissey cancels U.S. tour dates due to respiratory infection: "In the interest of making a full recovery, all further touring plans have been halted," said the press statement. "Morrissey thanks his fans for their compassion, understanding, and well-wishes during this difficult period as he recuperates."

The only thing shameful, NOM, is your silly march.

Philippine government rescues 15 minors working at gay bar: "According to the DOLE, the suspected minors were not properly paid for their work, no overtime pay, no holiday pay, and were not also properly paid for night differential."

Has the WNBA finally found its gay pride? " The gesture deserves two slow claps, considering how long it took. The league could have done this sooner, and helped change the sports world; instead, it's merely taking advantage of a changed world."

Grumpy Cat is getting a Christmas TV special.

Is that Richard Branson?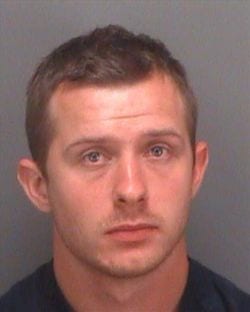 Kentucky man charged in murder of roommate: "A Kentucky man accused of killing his male roommate has told police he really isn't gay and that he killed the man with a hatchet after he tried to tie him up and rape him as part of a fantasy, according to court records made available Tuesday."

Birth of the spornosexual.

Shanghai prepares to celebrate Pride: "We're taking the lead in China," he said. "Other cities are just taking baby steps." Gay pride events are still rare in mainland China, although they are a regular feature of the gay scene in Taipei and Hong Kong. In 2013, police detained one of the organizers of a small gay pride march in Changsha, central China.

Daytona Beach police arrest 10 in entrapment sting: "Police conducted a reverse prostitution operation that resulted in the arrest of 10 men, including one who thought he could pay for sexual services with a salad and another who is a former local basketball star, Daytona Beach police said."

This guy is going to hurt someone, eventually.

Ricky Martin got adorable interacting with a couple of puppets.

Tom Hardy is looking fairly unrecognizable on the set of his new movie Legend.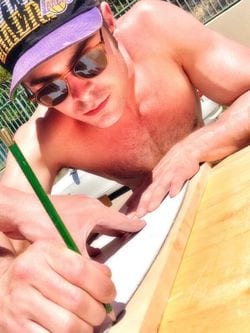 Here's Zac Efron making a skateboard, shirtless.

The Hollywood Reporter spent 48 hours in Brunei checking out the underground gay scene: "There are gay people here, but it's not as bad as people think. There's no hate crime. This is a pretty safe, peaceful place — no one can picture them actually stoning someone."

New law puts Denmark at the forefront of trans rights in Europe: "Legislation adopted by the Danish parliament on Wednesday makes it the first country in Europe to stop requiring that people seeking to change their gender on legal documents receive a clinical diagnosis of 'gender identity disorder,' according to a release from the European chapter of the International Lesbian and Gay Association."

A brief history of Havana's gay parties. "The number of such spots increased notoriously, particularly after the onslaught of the Special Period crisis in the 90s. So-called '10-peso parties' (parties with a 10-peso admission) became common. These were "illegal" parties that gave gay people a place to flirt and hook up. They were held in private residences, many of them small and without the needed conditions for such parties (and exposed to the idiosyncrasies of the different neighborhoods)."