Hillary Clinton to do CNN town hall.

120 gay Illinois couples converted civil unions to marriages on Monday.

Sinead O'Connor goes glam for new album.

Oregon United for Marriage holds off on dropping ballot measure until hearing from Supreme Court Justice Anthony Kennedy. "We have the signatures" to qualify for the ballot, Zuckerman added, "and we'll turn them in if that's what we need to do to win."

Pope Francis: Having pets instead of children leads to "bitterness of loneliness" in old age.

NYC 7 train fills with smoke, stalls.

Kings College London under pressure to strip honors from Sultan of Brunei over gay stoning law: "The Sultan, whose family has governed Brunei for 600 years and whose fortune is estimated at $13 billion (£7.75 billion), received an honorary knighthood from the Queen in 1992 and has been awarded a string of honours by British universities."

Maleficent to get a sequel?

Adam Lambert makes a wardrobe choice that may get PETA's attention.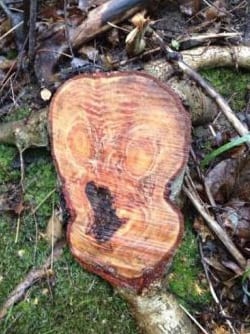 Munch's 'The Scream' seen in tree stump.

Alexander Shulgin, the godfather of Ecstasy, has died at 88: "He is best known for introducing MDMA, the purest form of ecstasy, to psychologists in the 70s."

Christopher Buckley: Ronald Reagan worried his son Ron was gay when he quit Yale to pursue a dancing career.

Louisiana teacher charged with exposing student to HIV.

Google spending more than $1 billion on 180 satellites to spread internet access globally: "Google's satellite venture is led by Greg Wyler, founder of satellite-communications startup O3b Networks Ltd., who recently joined Google with O3b's former chief technology officer, the people said. Google has also been hiring engineers from satellite company Space Systems/Loral LLC to work on the project, according to another person familiar with the hiring initiative."

Neil Patrick Harris pays tribute to fiance David Burtka in Drama Desk Awards acceptance speech.

Tilda Swinton channeling Jennifer Aniston?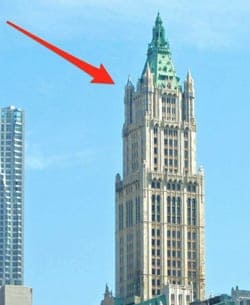 Unreal estate: Penthouse in NYC's Woolworth building priced at $110 million.

ACLU of Michigan asks court to order state to recognize marriages of 300 couples who married in Michigan: "At the heart of this case is the fundamental right of lawfully married couples to enjoy the benefits of marriage," said Jay Kaplan, staff attorney for the ACLU of Michigan's LGBT Project. "The state cannot strip a married couple of recognition after it issues a valid marriage license."

Southern Baptists prepare to amp up war on transgender people.

Hungarian OM's trustee and former theatre director wants gays out of the theatre: "The queer lobby has infiltrated the international theatre and opera world. It has to be taken on," said Kerényi, concerning the preservation and development of Hungarian cultural values at the festival organized by Újszínház in Budapest.