Obama to take questions on Tumblr.

Wisconsin: 7th Circuit, District court bat marriage orders back and forth as ACLU submits proposed order to Judge Crabb.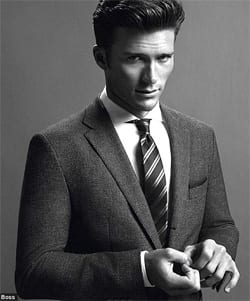 Scott Eastwood puts some clothes on for once, for Hugo Boss.

Matt Bomer tuxed out at the Tonys.

NYT on transgender rights and health: "Gov. Andrew Cuomo deserves great credit for getting the birth certificates policy changed. We are waiting for him to assert the same leadership in pressing for passage of a long-pending transgender civil rights bill similar to the one approved by Maryland and 17 other states."

Hedwig producer David Binder on how it came about: "'I remember sitting in my apartment on 13th street, in my walk-up, reading 'Hedwig' out loud to a friend and laughing so hard,'" says Mr. Binder, who won the Tony for best musical revival for 'Hedwig' last night, almost 20 years after he and the creators first discussed it."

VIDEO: Tori Amos covers Conchita Wurst.

James Franco pens short story about sleeping with Lindsay Lohan.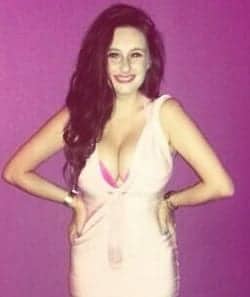 Controversy erupts over UK Big Brother contestant Danielle McMahon: "…in comments apparently made by McMahon on Twitter last year, she called gay people 'poofs' and 'freaks', suggested that they are not actually men, telling them to 'man up'. In one tweet she called for a gay person to be shot…"

'Oscar Wilde Tours' to incorporate LGBT history into travel packages.

Country's largest law firms shun homophobes: "A Reuters review of more than 100 court filings during the past year shows that at least 30 of the country's largest firms are representing challengers to state laws banning same-sex marriage. Not a single member of the Am Law 200, a commonly used ranking of the largest U.S. firms by revenue, is defending gay marriage prohibitions."

Novak Djokovic takes a beach break in Ibiza after the French Open.

Ryan Phillippe is looking FINE at the beach.

Porcupine really into pumpkins.

Yay, America: Company designs bulletproof blankets to protect kids during school shootings.

Federal judge who struck down Pennsylvania's gay marriage ban sees no proof it undermines the institution or weakens families: "U.S. District Judge John E. Jones III, responding to criticism of his decision, noted that Gov. Tom Corbett's administration did not even try to establish such a link in the case before him. He suggested that such a link is not persuading any other judge, either."

The situation in Russia is as awful as expected: "'We are being boiled in a pot,' Vinnichenko said. The foreign agents law and the 'anti-propaganda law' are really just the tip of the anti-gay iceberg, however. The newest phase of Putin's campaign has been, ironically, privatization. According to Vinnichenko, Russian authorities are putting pressure on all kinds of institutions—banks, landlords, employers—not to do business with LGBT people and LGBT organizations. Because licenses are required for just about everything in Russia, this 'pressure' is existential. Banks are being told, 'Dump your LGBT customers, or we'll shut you down,' she said."