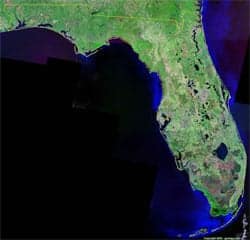 In a 5-2 vote yesterday, the Orlando City Council decided to file a brief in support of same-sex marriage, and in favor of overturning a 2008 ban. The brief argues that marriage equality will provide for a safer and more humane living environment as well as encourage higher levels of job recruitment and tourism in the state of Florida. Currently, attorney general Pam Bondi has vowed to argue against same-sex marriage in several lawsuits (including one filed by six couples in January) but this brief (along with one filed by Miami Beach) is the first to be submitted by a city in Florida and indicates that Bondi has a tougher fight on her hands.
The Orlando Sentinel reports:
Though the city is not party to any of the cases now pending in state and federal courts, Mayor Buddy Dyer sought permission from the City Council on Monday to file a friend-of-the-court brief arguing in favor of same-sex marriage.
The council approved that request in a 5-2 vote. Commissioners Jim Gray and Tony Ortiz, the council's two Republicans, voted no. Gray said it's an issue that doesn't belong before the City Council. Ortiz said his east Orlando district is "very conservative."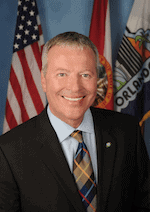 Several of the council members articulated quite eloquently the need for same-sex marriage in Orlando (which approved a domestic partnership registry in 2011 and banned workplace and housing discrimination in 2008), and in the state of Florida.
"It's so important to be able to love the person of your choice and have that respected by your state and federal governments," [openly gay commissioner Patty Sheehan] said. "Anybody who stands for discrimination can't just say they have gay friends. … Equality is for everyone, not just who you decide to be friends with."
Dyer (left) argued that being seen as an inclusive city helps with economic development and tourism.
"If you're a city that promotes inclusion and fairness and equality, then you're more likely to attract this generation of knowledge workers who are going to make our city successful in the future," Dyer said. "If you are seen as a city that promotes diversity, you are head and shoulders above those that do not."
Dyer has continually been supportive of equal rights for the LGBT community, and would like to see Orlando as a beacon of progress in the state of Florida.