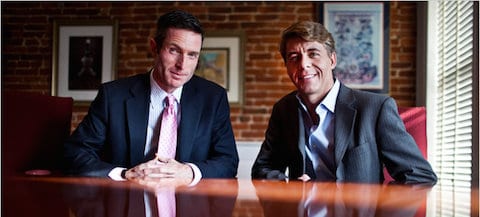 GOProud, the Tea Party-esque vanity project of founders Christopher Barron and Jimmy LaSalvia for self-destructive homos, fell apart this year after it was unable to compensate for the loss of its largest donor Paul Singer and both of its founders left the organization.
According to a piece at The Daily Beast, it seems that the problems actually begain much earlier and that GOProud was effectively done and over with a year ago. According to now-owner Matt Bechstein,
There was donor discontent, the organization was broke, they were having difficulty raising money, and they ruined just about every relationship possible.
Sounds about right for an organization that found a "strong ally" in Ann Coulter.