BY LISA KEEN / Keen News Service

INFLAMMATORY PETITION LAUNCHED:
A "No Unequal Rights Coalition" launched a website Tuesday to circulate petitions in hopes of putting a referendum on Houston's November ballot to repeal the city's new non-discrimination ordinance. The top of the petition states, in bold type, "Biological males ARE IN FACT allowed to enter women's restrooms in Houston under Mayor Annise Parker's 'Equal Rights Ordinance', thereby threatening the physical and emotional safety of our women and children. Her ERO (sic) creates Unequal Rights for a tiny group of people by taking away rights of safety and privacy for the vast majority of our women and children!" The website notes that the group has until June 27 to collect at least 17,000 signatures. If it obtains enough signatures, the issue goes back to the Houston City Council, which can either repeal the ordinance or place the issue on the November ballot.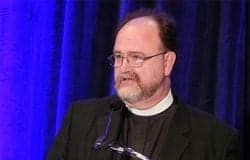 CHURCH WARNS OF PREDATORS AND PEDOPHILES:
In a June 2 letter to his congregation, Laurence White, who obtained his doctorate from Jerry Falwell's Liberty University, warns that the Houston Equal Rights Ordinance "would (literally) open the door to sexual predators, pedophiles, and rapists to gain easy access to their desired victims with legal sanction."
PARKER AND PERRY UNITE?
Texas Governor Rick Perry and Houston Mayor Annise Parker held a joint press conference Tuesday to announce a statewide campaign to educate the public about human trafficking. The campaign calls for public services messages on taxicabs, public buses, billboards, and radio and television, encouraging people to call in reports of suspicious activity. According to the mayor's office, Texas accounts for the second highest number of reports of human trafficking (following California) and Houston the highest number in Texas.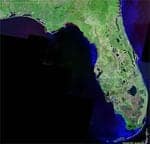 FLORIDA JUDGE DENIES INTERVENORS:
A Florida circuit court judge in Miami on Tuesday denied a request by three anti-gay groups to intervene in a lawsuit testing that state's ban on same-sex couples marrying. In Pareto v. Ruvin, Judge Sarah Zabel said the groups, which helped pass the ban, "will not be directly and immediately affected if others enter into a same-sex marriage or are prevented from entering into a same-sex marriage." The judge said the groups could file a friend-of-the-court brief in the case, which is scheduled for a hearing on July 2.
E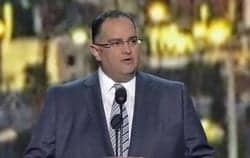 ARLY RETURNS IN CALIFORNIA:
Openly gay candidates seemed to be doing very well in the early returns of yesterday's elections in California. Three openly gay state Assembly candidates appeared to handily win their Democratic primary races Tuesday: Incumbent Toni Atkins, who just took over the gavel as the Assembly's first openly lesbian speaker, and Richard Gordon of Sunnyvale each had 59 percent of the vote soon after the polls closed; newcomer Evan Low had 40 percent (update: wins) in San Jose. Bonnie Dumanis appears to have won her race for San Diego District Attorney with 55 percent of the vote. Kevin Beiser was holding 68 percent (update: wins) in his race for a San Diego Unified School District seat. Jill Ravitch won 69 percent of the vote in her run to be Sonoma County District Attorney. Ken Yeager was uncontested in his race for a seat on the Santa Clara County Board of Supervisors. The question marks at deadline were the first openly gay Speaker of the California Assembly, John Perez (pictured), in a very tight race in his bid to run for State Controller, and Sheila Kuehl is leading the field for a highly contested seat on the Los Angeles County Board. Former West Hollywood Councilman John Duran appears to be trailing in third in that race.
© 2014 Keen News Service. All rights reserved.