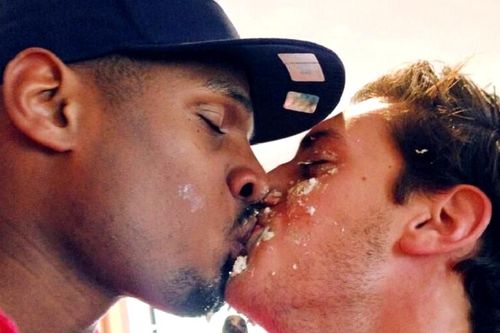 Hate-monger Peter LaBarbera and his right-wing anti-gay organization Americans For Truth About Homosexuality (AFTAH) today issued an open letter to Michael Sam, August's OUT Magazine cover-boy, essentially telling Sam to seek ex-gay therapy: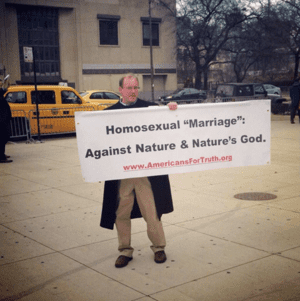 …Since "coming out" you are also modeling a lifestyle that the cost for those living it, has been unpublicized but appalling—as it has for society. The troubling fact is minorities are suffering most and in growing numbers…
Believe it or not, no one is born "gay"; molestation, emotional  deprivation, parental or peer rejection, or other traumatic factors can foster same-sex attraction–but many men and women have managed it, diminished it, or eliminated it altogether. [See these heartwarming ex-"gay" testimonies.] Many accomplished this through Reparative Therapy and counseling, despite the relentless, unwarranted condemnation of and campaign against both by self-serving "gay" activists.
What we hope for from you, Michael, is that you don't make your feelings, well-publicized as they have been, your claim to fame. Your achievements on the football field will earn you a legacy you can be proud of; your "coming out" as one celebrating homosexuality as normative can earn you only regret, as well as notoriety among millions of us.
Earlier this year LaBarbera was arrested in Canada. He also complained about being "forced" to watch the kiss Sam shared with his boyfriend Vito Cammisano after he was drafted into the NFL, calling it "homosexual perversion."
Thank you to Out Magazine for the awesome cover, proud to be on it! pic.twitter.com/eazPrXaEwF

— Michael Sam (@MichaelSamNFL) July 9, 2014