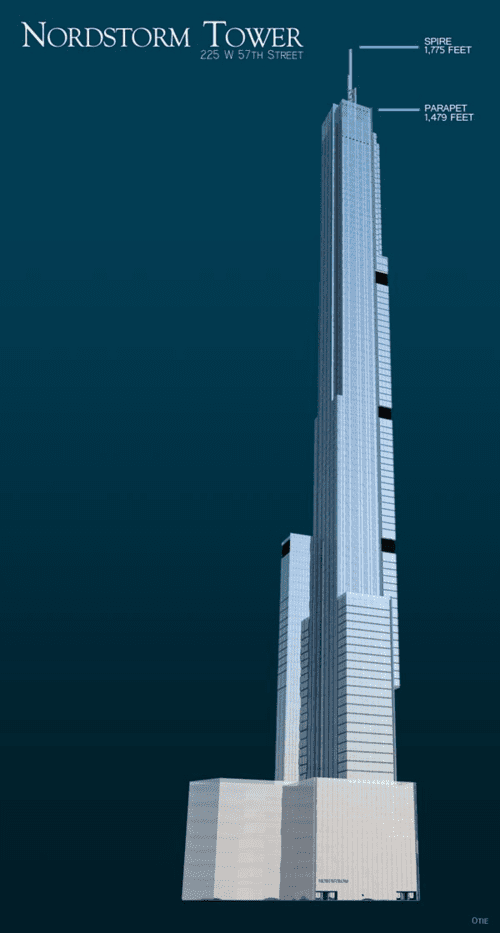 The Nordstrom Tower at 225 w. 57th street will rise to 1,775 feet, jut one foot short of the new 1 WTC, according to plans revealed by New York Yimby:
In terms of contemporary comparisons, the design looks to draw from Smith + Gill's Trump International Tower in Chicago, which is also replete with setbacks and ends in a distinctive but far shorter spire; indeed, it almost looks like a merger between Trump and Willis, though the notched indentations at Nordstrom will be far less intrusive than the setbacks on the former Sears Tower.
Extell's latest development will have a collection of superlative titles, but its (hopefully) imminent rise underscores the velocity of New York's general 'supertall' boom, which is now the most impressive on the planet. In Midtown alone, other supertalls on the near-horizon include 111 West 57th Street, 432 Park Avenue, 53 West 53rd Street, 3 Hudson Boulevard, 30 Hudson Yards, and 35 Hudson Yards, all of which are already under construction or on their way.