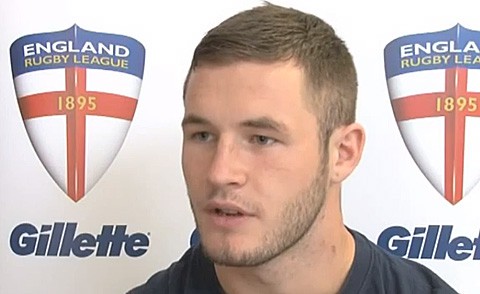 British Rugby Player Zak Hardaker, who was punished with a five-match ban for calling a player a "f—king fag" in late May, says that his suspension and subsequent work with the LGBT community has made him "a better person now."
Attitude reports:
Hardaker recently asked to train with the LGBT rugby team The Manchester Canalsiders, and says he has "learned what you can and can't say" from the experience.
"I try to enjoy myself and live life to the full," said the 22-year-old player. "Along the way you learn new things and this is one of the lessons I have learned. The Canalsiders have been terrific and at least some good has come out of what happened."
He continued: "They recognised it was just a heat of the moment comment and I am really thankful for their support. I think it has helped to raise certain issues, including the profile of the club, so that's great. I have learned what you can and can't say and how it affects different people."
Earlier this week, Hardaker also met with other members of Manchester's LGBT community to learn about the impact of homophobia.