After nine years of being a Comcast customer in multiple addresses, Ryan Block (not pictured above) and his wife decided to disconnect their internet service. Little did Mr. Block expect to encounter the most persistent customer service rep in all of Comcast.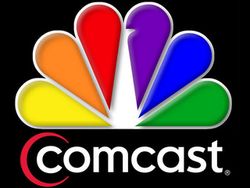 Please note: this conversation starts about 10 minutes in — by this point my wife and I are both completely flustered by the oppressiveness of the rep.
So! Last week my wife called to disconnect our service with Comcast after we switched to another provider (Astound). We were transferred to cancellations (aka "customer retention").
The representative (name redacted) continued aggressively repeating his questions, despite the answers given, to the point where my wife became so visibly upset she handed me the phone. Overhearing the conversation, I knew this would not be very fun.
What I did not know is how oppressive this conversation would be. Within just a few minutes the representative had gotten so condescending and unhelpful I felt compelled to record the speakerphone conversation on my other phone.
This recording picks up roughly 10 minutes into the call, whereby she and I have already played along and given a myriad of reasons and explanations as to why we are canceling (which is why I simply stopped answering the rep's repeated question — it was clear the only sufficient answer was "Okay, please don't disconnect our service after all.").
Please forgive the echoing and ratcheting sound, I was screwing together some speaker wires in an empty living room!
The rep repeatedly asks Block why he's choosing to disconnect — a question Block evades for while. Block posted the remaining conversation on SoundCloud, asking the rep at one point, "Is this a joke?… Are you Punking us right now?"
While many commenters side with Box's frustrations —  even Comcast has said "[this is] unacceptable and not consistent with how we train our customer service representatives" and has promised to investigate the call and personally apologize to Block — the rep is doing exactly what he's paid to do. His job is to keep customers, not to let them go without a fight.
So somebody give this guy a raise!
Listen to the recording AFTER THE JUMP…