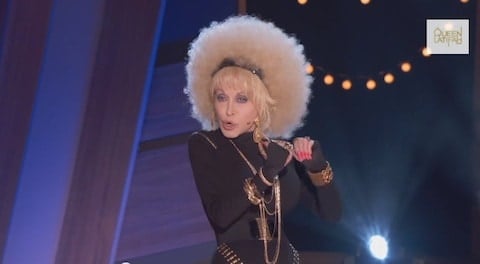 At a press conference last week, gay icon Dolly Parton spoke about her plans to eventually release a pro-LGBT dance album, saying she already has "several songs that are very positive towards the gay community."
Digital Spy reports:
"I have a song called 'Just A Wee Bit Gay'. It's a great little dance tune, it's funny and it's got a lot of comic in it. 
"I do write a lot of songs along those lines with people that are different and are just themselves."
The queen of country is no stranger to branching out musically, having shown off her hip-hop credentials in a rap performance on The Queen Latifah Show last year.