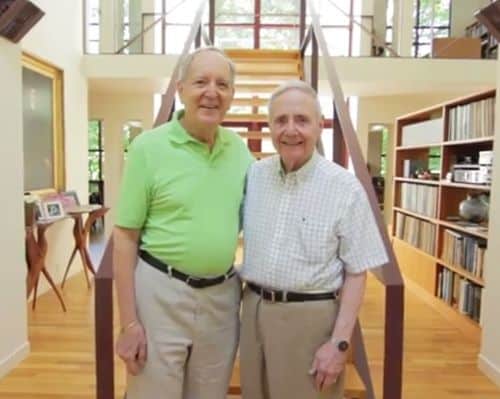 Henry Hawley and George Vassos were married in New York City last October, on their 50th anniversary. Their commitment to each other is not recognized in their home state of Ohio, though, and they are looking to create change. The adorable couple is featured in a new advertisement from Why Marriage Matters Ohio, and if their easy chemistry and clear adoration of one another does not convince you of love's universality, perhaps nothing will.
Check out Henry and George's testimony, AFTER THE JUMP…
And head over to the Why Marriage Matters Ohio website to make a contribution to the cause.