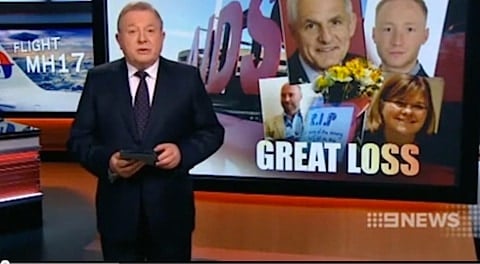 A large number (reported by media as between 100 and 108) of prominent AIDS activists were aboard MH19, which was blown out of the sky in a barbaric act over Ukraine yesterday, the AP reports:
There have been unconfirmed reports that up to 100 people on board the Boeing 777 were en route to the Victoria state capital of Melbourne to attend the 20th International AIDS conference, which starts Sunday, Victoria Premier Denis Napthine said, though he hastened to add that reports were conflicting and it was far too premature to give a precise figure.
"There's been confirmed a number of senior people who were coming out here who were researchers, who were medical scientists, doctors, people who've been to the forefront of dealing with AIDS across the world," Napthine told reporters in Melbourne. "The exact number is not yet known, but there is no doubt it's a substantial number.
Australian media reported the number at approximately 108.

A statement on the AIDS Conference's website reads:
The International AIDS Society, convenors of the 20th International AIDS Conference (AIDS 2014), is continuing to work with the authorities to clarify how the tragic loss of Malaysian Airlines flight MH 17 impacts our conference delegates, our conference partners, and our community as a whole. 

In recognition of our colleagues' dedication to the fight against HIV/AIDS, the conference will go ahead as planned and will include opportunities to reflect and remember those we have lost. 

The International AIDS Society will continue to provide updates as information becomes available.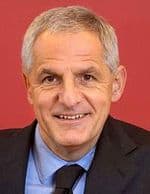 Among those confirmed dead: Professor Joep Lange, a former president of the International AIDS society.
Writes the Kirby Institute:
The Kirby Institute at UNSW today lost a close friend and longtime colleague Professor Joep Lange who, with his partner Jacqueline, were among the almost three hundred people on Malaysian Airlines flight MH17 shot down on the Russian-Ukraine border.

They were on their way to the 20th International AIDS Conference, AIDS2014, in Melbourne, which starts on Sunday 20 July. Joep was one of a number of European researchers believed to be heading to the Melbourne conference.

The University and The Kirby Institute extend their sincere condolences to the families, friends and colleagues of these researchers and all on board flight MH17.
Watch Australia's 9 News report on the victims, AFTER THE JUMP…