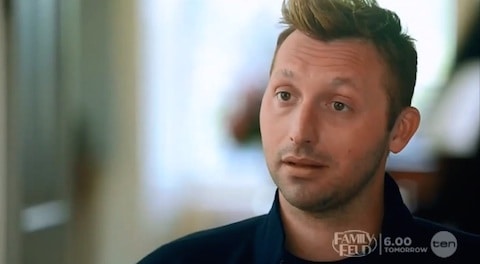 As anticipated, Australian Olympian swimmer Ian Thorpe told Michael Parkinson "I'm not straight" in an interview broadcast last night on Australia's 'ten' network.
Said Thorpe:
"I've thought about this for a long time. I'm not straight. Um, and this is only something that only very recently – we're talking in the last two weeks – I've felt comfortable telling the closest people around me. Exactly that."
Watch the interview clip and a news clip of Australian reaction, AFTER THE JUMP…
Thorpe added more to his statement, The Guardian reports:
"I'm comfortable saying I'm a gay man," Thorpe said. "And I don't want people to feel the same way I did. You can grow up, you can be comfortable and you can be gay."
As Thorpe spoke – and his name trended on Twitter – the comments from the Australian public were overwhelmingly supportive. The gay community and the sporting world welcomed his decision and said it would help young gay people and gay athletes to feel supported.
"I was concerned about the reaction from my family, my friends," Thorpe said. "I'm pleased to say that in telling them, and especially my parents, they told me that they love me and they support me. And for young people out there, know that that's usually what the answer is."
Read the full interview transcript HERE.