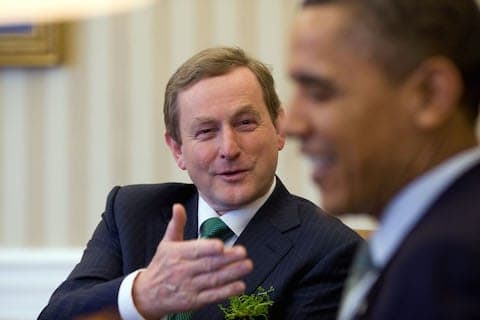 Irish Taoiseach (Prime Minister) Enda Kenny yesterday announced that a referendum on same-sex marriage will take place within the first four months of 2015, according to The Journal.
The announcement comes just days after the Irish government vowed to enact an employment law amendment which will prevent schools from discriminating against teachers based on family status or sexual orientation.
A February 2014 Red C poll found that 76% will vote in favor, 19% will oppose the referendum and 5% remain undecided.
Responding to a question from Sinn Féin leader Gerry Adams, Kenny said:
"There are a number of other legal issues that need to be dealt with, including elements of adoption which are necessary. We'd like to have that cleared before we put the marriage equality referendum. It will be in the spring of next year and the government will decide a date in due course."
Kenny also said that he intends to canvas in favor of the referendum.
Welcoming the government's commitment to the referendum, Sinn Féin's justice and equality spokesman Pádraig Mac Lochlainn said:
"There's no room for complacency. We all know in referendums that the pendulum can swing back and forth, so there's a lot of work to be done, and we need certainty around a date."
Speaking to The Journal, Gay & Lesbian Equality Network chairperson Kieran Rose said that "the referendum will be the final step in the remarkable 20 year journey from gay law reform to full Constitutional equality for lesbian and gay people in Ireland."
The coalition government last year announced plans to hold the referendum.