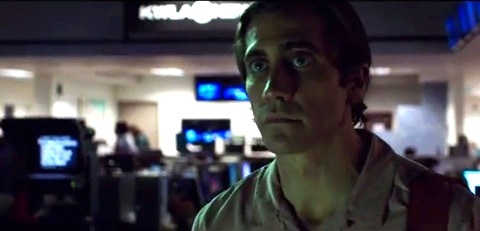 In what may be his darkest role since Donnie Darko actor Jake Gyllenhaal stars in the upcoming psychological thriller Nightcrawler as Lou Bloom a desperately ambitious cameraman who seeks out murder scenes, fires and car crashes to sell to broadcast television.
Apparently, Bloom's ambition and nighttime activities turn him into a frightening creature — aided, of course, by the 20 pounds that Gyllenhaal dropped for the role. Gyllenhaal played an obsessed journalist hunting down a serial killer in the 2007 film Zodiac, but in that film he was a good guy. Nightcrawler has Gyllenhaal returning to his antihero roots where the line between good guy and monster gets blurrier with each frame .
The film also features Rene Russo playing "a veteran of the blood-sport that is local TV news." It comes out in theaters October 17.
Watch the video AFTER THE JUMP…