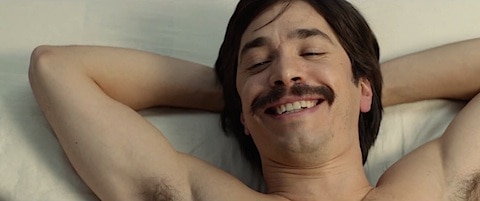 Kevin Smith was supposed to have given up on making movies. After his latest project Hit Somebody languished in development hell and the ever-rumored Clerks III failed to materialize, the filmmaker all but alluded to being content with retirement. Or perhaps not. Smith and Co. have just dropped the trailer for his next major film project, Tusk, due out this September. The idea behind Tusk initially began as a twisted musing between Smith and Smodcast co-host Scott Mosier. The premise: how can we turn The Walrus and the Carpenter into a Human Centipede-esque horror film?
Smith laid out his thought process in detail to The Hollywood Reporter last fall, describing the film as an "old British Hammer horror film:"
For those not playing at home, the podcast episode was inspired by a listing from GumTree.uk, a website that specializes in living situations and apartments to rent. In one memorable listing, a homeowner offers a living situation free of charge — the only caveat being the lodger would have to dress like a walrus from time to time.
Yes — a motherf—ing walrus.
The listing was written eloquently and briefly mentioned that the writer had once been lost at sea with a walrus he nicknamed Gregory as his only companion. The author writes of being heartbroken by the separation from the walrus and identifies the whiskered beast as better company than any humans he'd ever known. To this end, the author is interested in recreating the best time of his life with a would-be lodger in a realistic walrus costume standing in for the beloved Gregory.
Justin Long, Haley Joel Osment, Johnny Depp, and Genesis Rodriguez are set to star in the film this fall. Check out the disturbing trailer AFTER THE JUMP…