The National Journal looked at several groups pushing the Republican party to drop its opposition to marriage equality by its 2016 national convention.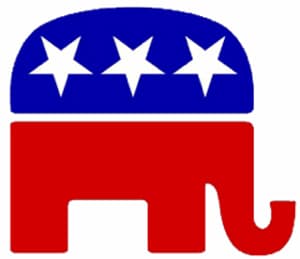 Their article reads, in part:
"[a] group called Young Conservatives for the Freedom to Marry is part of the effort to remove the traditional-marriage plank from the GOP platform at the Cleveland convention. Already, the group has met with state and county party officials in New Hampshire, and they're planning trips to Iowa in August and to South Carolina and Nevada in September.
…
Rather than talking about gay marriage, strategists are guiding Republicans to talk about the freedom to marry, and they cast the question in familiar conservative terms about the government's role in people's private lives.
"Use freedom language, why it's important for families, why it's inappropriate for the government to treat people differently and treating gay people as taxpayers," said one GOP gay-rights lobbyist.
The American Unity PAC, the sister group to the 501(c)(4) American Unity Fund, has spent almost $700,000 this cycle to elect Republicans who back gay rights, compared with the nearly $120,000 traditional-marriage groups like Family Research Council have doled out, and their meetings with members went from three a week last year to five per week this year."
The article also mentions that far-right conservatives like the SPLC-certified hate group the Family Research Council and their anti-gay senatorial cohorts Ted "states' rights" Cruz of Texas and Mike "religious freedom" Lee of Utah all support a law overturning the Supreme Court's ruling against section three of the so-called Defense of Marriage Act — the very decision being quoted by judges overturning gay marriage bans in several states.