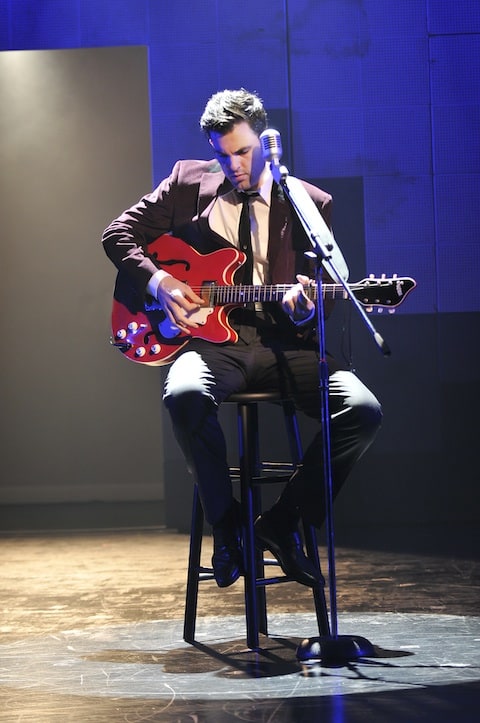 BY NAVEEN KUMAR
No one can claim a shortage of Broadway musicals about Brill Building artists who became household names—between them, Frankie Valli and the Four Seasons (Jersey Boys) and Carole King (Beautiful) have the Baby Boomer market cornered—so it seems fitting that Piece of My Heart, an engaging and surprisingly sexy new musical about lesser-known chart-topping songwriter Bert Berns, opened on a more modest scale Off Broadway Monday, at the Pershing Square Signature Center.
Writer of ubiquitous '60s hits like "Twist and Shout" and "Cry Baby," Berns didn't attain the notoriety of some of his peers, perhaps due to his early death from a heart condition at age 38. With two of his children as lead producers, the new musical tells the story of Berns' career and his surviving family's conflict over promoting his legacy.
Berns' daughter Jessie (Leslie Kritzer) is called to New York City by her dad's old friend and manager Wazzel (Joseph Siravo), warning her that Berns' catalogue is in danger of being sold off for a lump sum by her mother (Linda Hart). Predictably, in dad's Brill Building office, Jessie discovers who her father really was, herself by extension, and finally confronts her mother.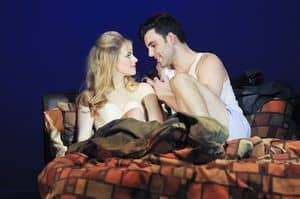 While its underlying plot is only slightly more original than the E! True Hollywood Story blueprint of its Broadway predecessors, Daniel Goldfarb's book steers the show, rather than taking a backseat to showcasing the songwriter's hits. Instead of a litany of studio sessions or live performances, Berns' songs are, for the most part, integrated into the musical's several love stories. And because much of his music is about different stages of love, the formula works quite well.
Playing a relatively unknown, behind-the-scenes artist is a different kind of challenge from playing an icon, and Zak Resnick's pitch perfect performance proves he has the makings of a star himself. His voice is both sweet and strong, and he manages to bring a modern sort of sex appeal to Berns that's rare and refreshing to see in a jukebox musical.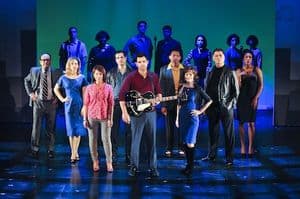 Director-choreographer Denis Jones hints toward the decade of sexual excitement the songs portend, rather than their author's achy-breaky heart—to fine affect. While dance numbers pay homage to the decade's musical mix of styles, Jones forgoes nostalgia for originality and brings a carnal energy to songs otherwise known for being saccharine, if not exactly chaste.
Unlike most artists who die young, Berns knows his heart condition will lead to an early death, fueling his drive to succeed. His story (despite being true) is a potential minefield of clichés that the production for the most part successfully avoids. Maybe because its producers have their father's legacy as their primary concern, Piece of My Heart stays focused on telling Berns' story and making his songs sound their best, rather than pleasing the crowd—though it does that, too.  
Recent theatre features…
Tupac Musical 'Holler If Ya Hear Me' Opens on Broadway: REVIEW
Trans Rockers, English Gents and LBJ: 2014 Tony Awards Roundup
David Byrne and Fatboy Slim Musical 'Here Lies Love' Returns Off Broadway: REVIEW
Alan Cumming and Michelle Williams Open On Broadway in 'Cabaret:' REVIEW

Follow Naveen Kumar on Twitter: @Mr_NaveenKumar (photos:jenny anderson)