Mysterious white flags appear atop the Brooklyn Bridge; police investigate.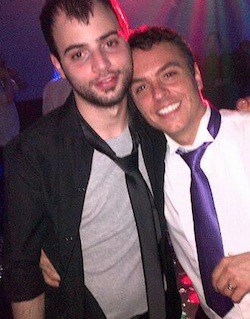 Argentinian LGBT rights group leader Esteban Paulón marries his partner.

VIDEO: 105-year-old woman delivers first pitch at San Diego Padres game, does better than 50 Cent.

Italian Catholic school fires teacher for failing to deny being gay. "Maybe I'm a lesbian, maybe I'm not. But asking me about my sexual orientation as a condition for renewing my contract is unacceptable."

Chris Colfer is now a NYT best-selling author.

Anaconda on the loose at New Jersey lake: "Gerald Andrejcak told NJ.com that he originally reported the fugitive snake — which has terrorized the community around Lake Hopatcong for most of the summer — as a boa constrictor, but only because he was following orders."

Murray State University designates gender neutral bathrooms: "Last September, the Student Government Association passed a resolution for LGBT equality that called for gender neutral bathrooms and other policy changes. The university updated its policy regarding preferred first-name choices and promotion of diversity and tuition waivers for spouses and partners of university employees shortly after the resolution passed."

Kanye West announces new single "All Day".

Marry me, Rafa.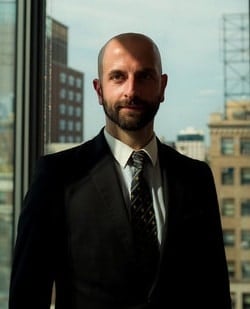 New NYC health commissioner in charge of the Bureau of H.I.V./AIDS Prevention Demetre Daskalakis to start in September: "At the height of a meningitis outbreak last year among gay and bisexual men in New York City, Demetre Daskalakis, a wiry AIDS doctor and gay health activist, spent late nights and early mornings in the city's sex clubs and bathhouses. There, he would strip off his leather jacket and, in his muscle T-shirt, talk the men around him into letting him inject them with meningitis vaccines."

San Diego's transgender community celebrates its first Trans Pride in Balboa Park.

Denmark gets first overseas adoption by a gay couple: "Danish couple Rasmus Holm and Thomas Møller Lassen have adopted a nine-month-old South African girl, making them the first same-sex couple in Denmark to legally adopt a child from another country."

Zac Efron spotted leaving Michelle Rodriguez's home…with an overnight bag.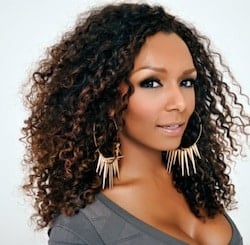 Trans activist and author Janet Mock named contributing editor of Marie Claire magazine.

Matt Bomer and his infinite beauty were honored at the Giffoni Film Festival.

The View's Jenny McCarthy theorizes that Hillary Clinton may be a lesbian.

Han Nefkens: Remembering my friends Joep Lange and Jacqueline van Tongeren, lost on MH17.

Scientists identify world's most harmful animal product: beef. "Beef production uses the most water, land, and nitrogen fertilizer while producing more greenhouse gas when compared to pork, poultry or eggs in a per-calorie comparison. Even dairy was found to be less resource-inefficient when compared with beef."