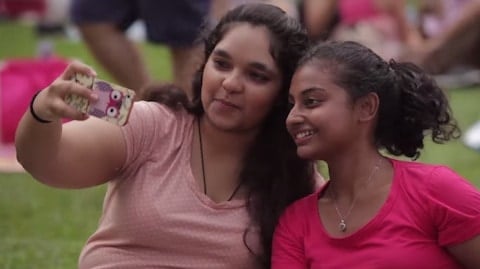 The Singapore Court of Appeals yesterday heard arguments challenging the country's 76-year-old ban on gay sex, reports Bloomberg.
In June, police asked attendees at Singapore's Pride rally Pink Dot to avoid comments on race and religion after Muslim and Christian groups called on followers to oppose the event.
In 2007, although provisions that made heterosexual oral and anal sex a crime were repealed, lawmakers agreed to uphold the ban on gay sex.  While the government says that the law has not been enforced since the 1990s, figures from the Home Affairs Ministry show that there were a total of 185 people convicted under section 377A from 1997 to 2006.
Lawyer Deborah Barker said that the 1938 law should either be declared void or modified to exclude sex between consenting adults in private.
Speaking to Bloomberg, Law Minister K. Shanmugam said that the majority of people support the legal framework as it stands. A survey commissioned by the government showed that about 47% of those polled rejected "gay lifestyles," 26% percent were receptive and 27 percent neutral.
Last month, Proposition 8 spokespeople Jennifer Roback Mors and Pastor Jim Garlow spoke at a Singapore conference whose head is fighting to retain anti-gay laws. 
Watch Pink Dot's stirring report on this year's Pride rally in Singapore, AFTER THE JUMP…