Police on Friday arrested Ali Muhammad Brown, suspect in the murders of two gay men in Seattle on June 1, Q13 FOX News reports: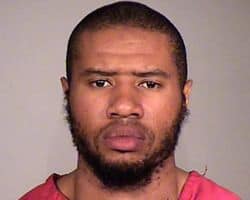 The West Orange Police Department said officers arrested Brown in the area of the 200 block of Mt. Pleasant Avenue without incident. He was booked at the Homicide Task Force for two open murder warrants from a June 1 double murder in Seattle and an arrest warrant for a carjacking in Point Pleasant, N.J., on June 29.
Brown will be housed at the Essex County Correctional Center and turned over to the U.S. Marshals Service, the department said.
Brown, who is originally from the East Orange, N.J., area but who has lived in Burien, Kent and Federal Way, is accused of gunning down 27-year-old Ahmed Said and 23-year-old Dwone Anderson-Young at 29th and King Street in Seattle on June 1.
Police believe Brown used Grindr to target his victims.