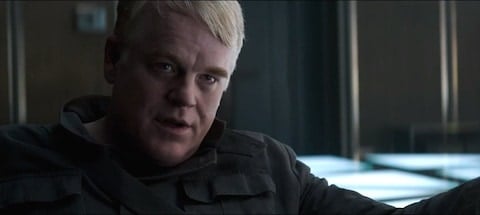 The late Philip Seymour Hoffman, who was filming The Hunger Games: Mockingjay Part 1, at the time of his untimely death, figures prominently in its first teaser trailer as former head gamemaker Plutarch Heavensbee, as he discusses Katniss, rebellion, and other urgent matters with District 13 President Alma Coin (Julianne Moore).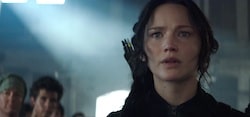 Director Francis Lawrence spoke about how Hoffman's character would be handled last May:
"We finished the majority of his work. I think he might have had eight to 10 days left on our schedule. In most of those scenes, Phil didn't have any dialogue. We are going to put him into those scenes, but we're only using real footage. We're not creating anything digital or a robotic version of him."
The new trailer premiered at Comic Con in San Diego last Friday.
Watch it, AFTER THE JUMP…