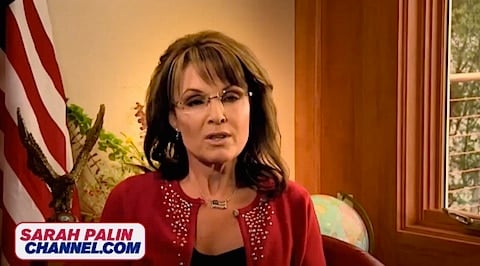 In case your conservative hag programming isn't quite what it needs to be, there is a new channel dedicated solely to that, and it is being launched by a failed vice presidential candidate-turned wannabe reality tv player.
Said Palin in a Facebook post announcing the venture: "Tired of media filters? Well, so am I. So, let's go rogue together and launch our own member-supported channel! This will be OUR channel, for you and for me, and we'll all get to call it like it is."
Subscribers will pay $9.95 per month or $99.95 annually for access to hear her prattle on.
Watch the announcement video, AFTER THE JUMP…