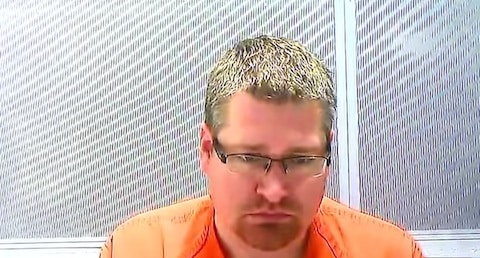 Cornerstone University radio host John Balyo, who was arrested in June in connection with the rape of an 11-year-old boy, confessed late last month to the rape of a second boy.
Detroit Free Press reports:
"Balyo and Ronald Lee Moser paid the boy for his involvement in the April 19th assault. His hands and feet were handcuffed and he was tied to the bed, according to courtroom statements today. While bound, Balyo took nine photos of the boy, first in his underwear and then naked. The boy's family wept in the back of the sixth floor courtroom as details of the assault were told to Magistrate Ellen Carmody during today's plea hearing."
Baylo's courtroom confession reads in part:
"I did take images of a child and they were sexually explicit involving bondage and nudity. I performed sex acts as described. I knew it was wrong.''
Cornerstone University, a "Christ-centered" college in Grand Rapids, Michigan, requires students to sign a "lifestyle pledge" prohibiting "every form of immorality, including immoral sexual behavior, homosexuality, lying, stealing and cheating."
Concerns have been raised that Balyo may have had many more victims.
Balyo faces life in prison on the first case and up to 50 years for the second.
Watch a Wood TV 8 report on the case, AFTER THE JUMP…