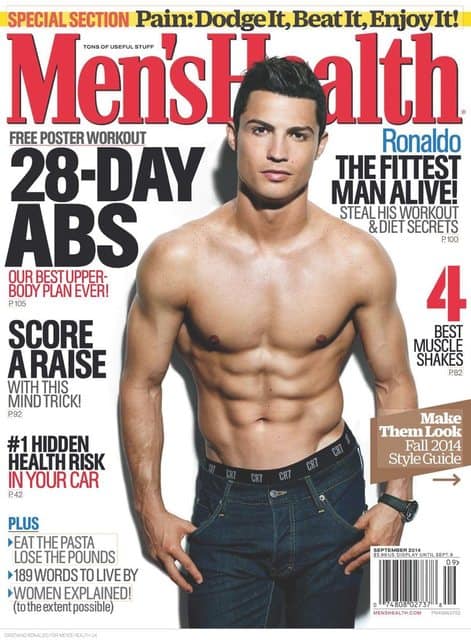 Cristiano Ronaldo, the world-famous Portuguese soccer player, has earned his way to the cover of Men's Health Magazine where he is dubbed to the "fittest man alive"…which more or less means he's the celebrity with the best six pack this month. The September issue of the magazine is filled with drool-worthy pictures of Ronaldo shirtless, and often just in his CR7 line of underwear.
Speaking of underwear…
The company behind Ronaldo's line of underwear, JBS Textile Group, is suing Rhode Island fitness enthusiast Christopher Renzi for infringing on their "CR7" trademark that was established in 2013, a full four years after Renzi registered the trademark in the U.S. in 2009. All of this because JBS has "imminent plans" to release their brand stateside and claim that Renzi is trying to capitalize on Ronaldo's fame. Unfortunately for JBS the way that trademarks and patents work is first come, first serve, not who propelled it to greater success, so it's unlikely their case will hold up.
In the meantime, you can check out more shots of his perfect physique, AFTER THE JUMP…