Florida Attorney General Pam Bondi, citing her desire to "preserve taxpayer and judicial resources," has asked state courts to stop considering same-sex marriage cases until the U.S. Supreme Court decides whether states have the right to ban gay marriage.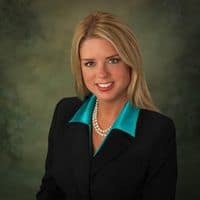 The Miami Herald reports:
"Neither this Court nor the Florida Supreme Court can decide this federal issue with finality," Bondi wrote in a filing late Thursday to the state's 3rd District Court of Appeal. "The United States Supreme Court, however, 'has the final word on the United States Constitution.'"
Bondi told the appeals court she expects the U.S. Supreme Court will act soon on the gay marriage issue. She cited filings this week from the states of Utah and Oklahoma asking their gay-marriage cases be heard by the nation's highest court.
Judges in four Florida counties have overturned the state's gay-marriage ban, but no licenses are being issued because Bondi has appealed each case. Lawyers for the gay couples challenging the state's ban, however, are demanding Florida courts take further action.  
"Justice need not be patient," said Miami Beach attorney Elizabeth Schwartz, who co-represents the six couples and Equality Florida Institute in the Miami-Dade case. "In my law practice, I see the real-life damage done to same-couples each day because of the failure to allow us to marry or to recognize our out-of-state marriages. For Florida's attorney general to argue that they should continue to wait, asserting both that there is no real urgency and, somehow, the Florida Supreme Court is incapable of resolving the matter statewide is insulting to Floridians and to our judiciary."