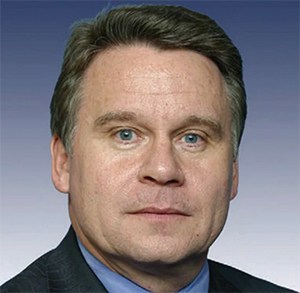 Republican Representative Chris Smith of New Jersey recently told anti-gay hate monger Tony Perkins that American foreign policy puts too much emphasis on the "LGBT agenda" and abortion rights, alleging that the U.S. tries to use its economic and political influence to force other nations around the world to protect the rights of LGBT persons and women. Smith fails to explain why this is a bad thing. From BuzzFeed: 
"I do think that unfortunately there's been an obsession by some within the administration, and that goes for the president himself, to promote the abortion agenda and the LGBT agenda in our foreign policy." […] 
"These issues are what drives this administration on much of our foreign policy, particularly in Africa. And many of these countries deeply resent it because they are profoundly pro-marriage and profoundly pro-life. But when your foreign aid is being limited or conditioned on those two issues, there are some, but thankfully not many, in these governments who begin to weaken," he added.
He also said of the post-2015 United Nations Development Agenda that "reproductive rights is put in there and the U.S. pushed very hard for it … it could become very, very dangerous to the lives of babies and to the lives, and to marriage."