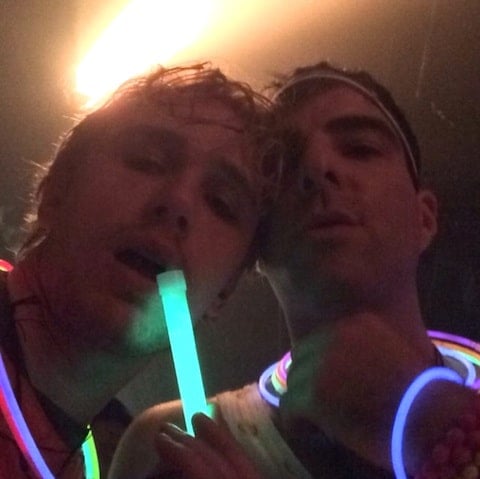 James Franco continues to post images presumably shot during production of Michael, the film about 'ex-gay' activist Michael Glatze, co-starring Zachary Quinto. Franco posted one of he and his "new lover" Quinto earlier this week.
Writes Franco on Instagram: "Me and Quinto out with Molly! …Molly is a girl I know! Wtf!"
Molly, of course, is the street name for the club drug MDMA. Madonna once got in trouble for mentioning it.