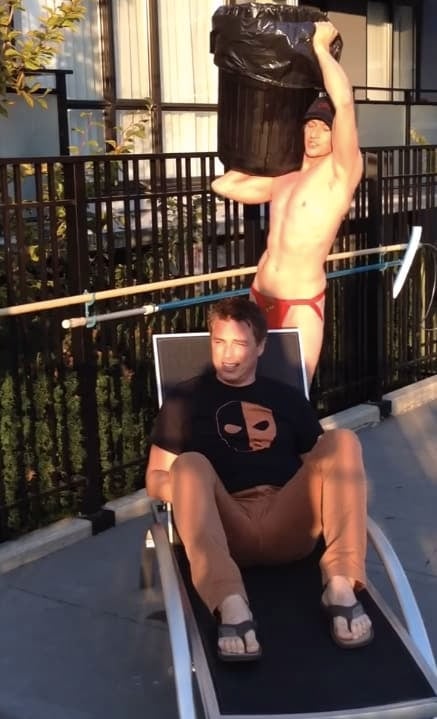 Actor John Barrowman of Doctor Who and Torchwood fame took the ALS Ice Bucket challenge, but "pool boy" husband Scott Gill certainly stole the show. Sporting a bright red jock strap and a massive trash can full of icy H2O, Gill seemed to have a lot of fun. 
Check out all the nippy fun, AFTER THE JUMP…
The hubbys also "iced" actor Colton Hayes, which you can watch on the next page too.