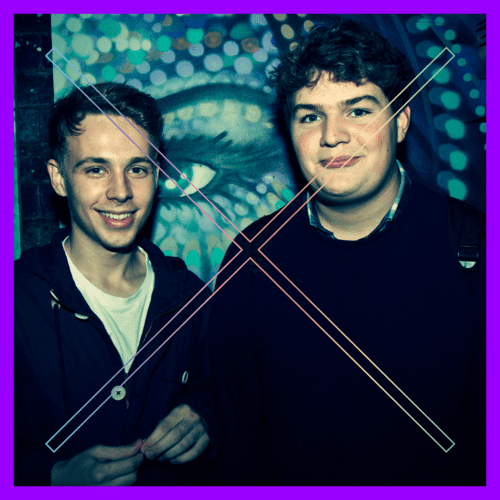 BY OCCUPY THE DISCO / JOSH APPELBAUM
Even though these guys are electronic music producers, British duo Bondax have always made beautiful vocals (along with their skillful production) the centerpiece of their music. Last year, their track 'Giving It All' made it into the number two position of my top 10 tracks of 2013 here on Towleroad, and they're back yet again with another vocally-robust track, 'All I See'.
Bondax: 'All I See (Darius Remix)'
 Fellow Brit Tanya Lancaster provides the vocals this time for the single, which officially drops on September 7th.  French producer Darius remixed the track perfectly – adding in soulful, deep beats that suit the track beautifully.  
More tracks for your Labor Day weekend, AFTER THE JUMP…
Midnight Pool Party debuted another summery disco pop gem, complete with piano hooks, jazzy bass, cheery synths and even a little cowbell.  It's sunny and sweet, just how any respectable summer song should be.
Lyrically, I feel like I can always relate to a song about a girl at the club called 'Hot Mess'. But beyond its message, Aussie native Benson along with vocalist Lex Famous have made a slick deep house track, remixed even more deeply by Jad and The Ladyboy.
Russian synthpop/nu-wave group Tesla Boy released 'Paraffin' last summer, featuring the vocals of Fritz Helder from Azari & III.  Fellow Russians Cosmonaut Grechko added their disco touch to the song, making it lighter and more danceable than the original.
It's no small task to take Marvin Gaye's 'Sexual Healing' and make it into a nu-disco banger, but British producer Vanilla Ace managed to do it. Ace has been churning out dozens of tracks and remixes this year, showing his chops across disco and deep house production.
Tensnake's amazing debut album Glow, which debuted in March, is undoubtedly chock full of star tracks.  'Feel of Love' is a track Tensnake co-produced with Jacques Lu Cont with Jamie Lidell on vocals, with an 80's synth sound that sound like a mix of Prince and Madonna's 'Burning Up'. Joe Goddard from Hot Chip transformed this track into a trippy dancefloor track, highlighting Lidell's vocals along with a 4:4 disco beat. The video for the original song is pretty great too.
German producer Tito Wun (also known as Twit Uno) released his funky track 'The Way U Do It' this past January, and famed New York producer Jacques Renault turned it disco for this remix EP, out now on Defected Records.
Keeping up with the funk is Italian producer T. Ruggieri with 'Goodnight From Chicago', remixed beautifully by Soul Minority.  It's a perfect song for those final poolside moments this summer.
The OXD Mirror is a weekly music column brought to you by the boys of OCCUPY THE DISCO (OXD), a New York City based collective created by three music lovers, Ru Bhatt, Josh Appelbaum, and Tad Haes, who want to share their love for disco, house and dance music with the world.   
OCCUPY THE DISCO (OXD) curates and recommends music events to the gay community in NYC—in an effort to move the focus of the nightlife scene beyond the promoter and venue and to the music itself. OXD's goal is to educate, entertain, engage and empower the gay audience to reclaim their ability to question and experience the unknown. The OXD Mirror will serve to showcase tunes that are definitely off-the-beaten-path but rightfully deserve the attention of the gay ear. 
Be sure to check out these tracks and more on our Spotify Playlist. For more information on OXD, check out our website and accompanying blog at www.occupythedisco.com, like us on Facebook, or follow us on Twitter: @OccupyTheDisco.