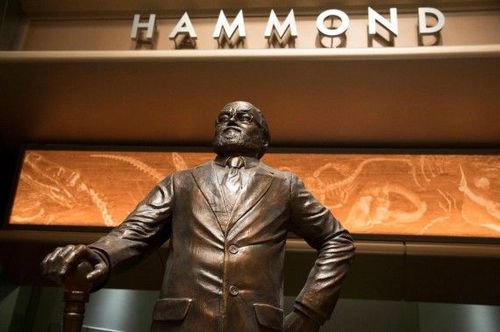 A weekly round-up of the best tech, science, and geek-related news from around the web.

 A new Jurassic Park set photo reveals a tribute statue for John Hammond – the park's eccentric founder played by actor Lord Richard Attenborough who passed away Monday at the age of 90.

 'Spiral of silence' – Facebook users are shying away from discussing hot-button political/social issues out of fear that others will disagree.

 Even video game characters are taking the Ice Bucket Challenge.

 If you're as big of a Game of Thrones nerd as me, you'll love this behind the scenes video of how the show's Emmy-award winning visual effects come to life. 

 NASA sets a 2018 launch date for the rocket that will eventually take us to Mars.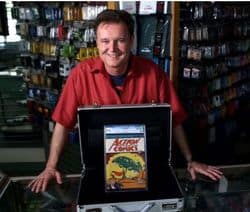 The GOP has a retro-style new video game that helps teach you why it's so important for them to retake the Senate in this year's midterm elections.

 The world's most expensive Superman comic just sold for $3.2 million on eBay. 

 A Shutter Island TV series is being developed by HBO. 

 Amazon to buy livestreaming video platform site Twitch for nearly $1 billion. 

 Reports are hinting that Apple's iWatch may be coming to stores early 2015. 

 How virtual reality could lead to an explosion in "immersive journalism" content: 

 Star Wars' new, streamlined canon has offically begun with the release of the new book Star Wars: A New Dawn. 

 Avoiding potholes, navigating through rain and four other simple things that Google's self-driving cars still can't handle.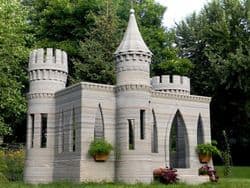 Engineer builds gorgeous 3D-printed castle in his backyard garden. No word yet on any dragon sightings. 

 Liam Neeson wants to reprise his Batman Begins role as Ra's Al Ghul on the Arrow TV series.  

 Check out the incredible hi-resolution imagery coming soon to Google Maps. 

 Smartphone "kill switch" becomes law in California. 

 Nintendo has a new 3DS handheld coming to Japan. 

 Apparently Thor, the God of Thunder, has found himself working for Amazon's customer support line during his down time between films.