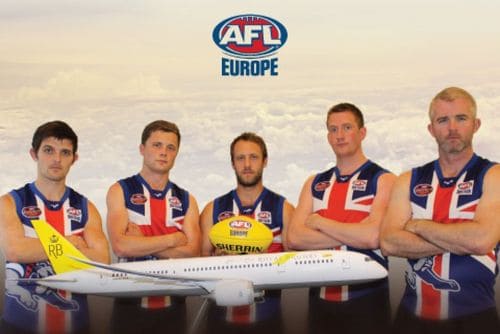 The Australian Football League has nixed a sponsorship deal between its European affiliated league and Brunei's state airline over the country's implementation of Sharia law that includes death by stoning as a punishment for homosexuality. 
ABC News reports:
The AFL released a statement that said its European affiliate was unaware of Brunei's adoption of the laws.
"These laws are counter to everything the AFL stands for in regards to inclusion and diversity," the statement said.
An AFL spokesman said that after examining the issue, the league was now working with AFL Europe to wind up the agreement.
The spokesman said the sponsorship deal will be terminated "possibly within days, at most within a few weeks".
Gay rights group All Out, which organized a Twitter campaign pressuring the AFL to drop its sponsorship ties, praised the decision, saying:
'This is a game changer in the push against Brunei's proposal to mandate inhuman punishments like stoning, whipping and amputation for being gay and other offences. The AFL has taken a strong stand against homophobia today that shows the Sultan of Brunei that killing people because of who they are is not only wrong – it's very bad for business.'
Last month we reported that Hassanal Blkiah, the homophobic Sultan of Brunei who championed the new laws, was eyeing the New York's iconic Plaza Hotel for purchase. 
[photo via AFL]