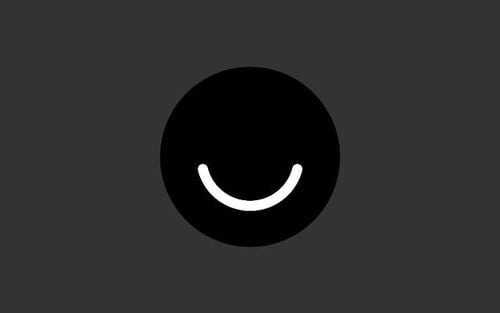 Ello, a social network created by a group by a collective of artists and programmers, is positioning itself as the lightweight, minimalist alternative to Facebook that has no interest in selling you ads. The site, which is currently in beta and invite-only, isn't exactly new to the scene. Ello first launched in March of last year, months before revelations about the NSA's extensive collection of American telecom information. Ello introduced itself with a sign-up list and a straightforward manifesto that explained its creators' vision:
Your social network is owned by advertisers.

Every post you share, every friend you make, and every link you follow is tracked, recorded, and converted into data. Advertisers buy your data so they can show you more ads. You are the product that's bought and sold.

We believe there is a better way. We believe in audacity. We believe in beauty, simplicity, and transparency. We believe that the people who make things and the people who use them should be in partnership.

We believe a social network can be a tool for empowerment. Not a tool to deceive, coerce, and manipulate — but a place to connect, create, and celebrate life.

You are not a product.
Like many other fledgling social networks positioning themselves opposite of giants like Facebook, Twitter, and Tumblr, Ello's initial growth was slow, steady, and fueled almost entirely by word of mouth. In the past week, however, Ello has seen exponential growth in its userbase for a number of easily identifiable reasons.
Ello began sending out invitations to its waiting list in earlier this July a month after Facebook was revealed to have been subtly manipulating its users for research purposes. Twitter, faced similar backlash following reports of its plans to begin algorithmically modifying users' timelines to create a more tailored experience. Most recently Facebook drew the ire of many members of the LGBT community for its decision to enforce a "real name" policy forbidding users from creating profiles with non-legal names. A number of prominent drag performers, many of whom ran Facebook pages under their drag names, expressed their concern with the policy.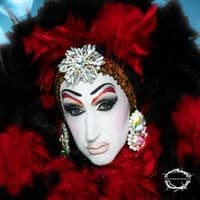 "I use this site to keep up with friends and simply don't want employers or crazy stalker people to log on and search me." Sister Roma [pictured right] of the San Francisco chapter of the Sisters of Perpetual Indulgence explained to SFist. "I want my friends to find me…I detest the idea of having a fan page. I'm not fucking Britney Spears. I have friends, not fans."
Google Plus backpedaled on a similar policy earlier this year after a number of its users reported being outed to their social circles against their will. Unlike Google Plus, for whom its naming policy was the latest in a long line of social media gaffes, Ello's creators have made it clear that users are free to inhabit the platform however they like.
"Artists, bloggers, people who are concerned about privacy, people who have had problems with stalkers, celebrities, and members of the LGBTQ community sometimes choose not to use their real names — out of personal preference, or to protect themselves," Paul Budnitz, one of Ello's creators, told BetaBeat.  "There is no reason for us to require people to use real names."Ello doesn't mine or sell data or have ads, so we invite people to be who they want to be."
Ello's sudden spike in popularity has drawn the public's attention much in the same way that Diaspora, a crowdfunded social networking project, did in 2012. Like Ello, Diaspora marketed itself as an independent platform that empowered users to take control of their data without administrative oversight. Diaspora recently found itself back in the media spot after members of the Islamic State of Iraq and the Levant (ISIS) began using the platform specifically because their activities could not be tracked or stopped by Diaspora's moderation team.
Whether Ello manages to maintain its status as an exclusive, free-for-some outlet for digital art and expression remains to be seen, but demand for invitation codes remains high.
And if you missed Brigitte Bidet's catchy smackdown of Facebook's anti-drag queen policy "WTF, Zuck?" you can check it out AFTER THE JUMP…