A discharge petition filed by Rep. Jared Polis (D-CO) to advance the Employment Non-Discrimination Act (ENDA) in the U.S. House of Representatives appears to have stalled after 190 Democrats signed their names to it, the Washington Blade reports: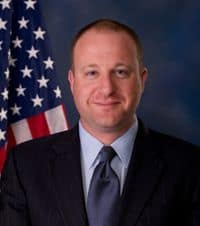 Despite the immediate growth in signatures for the discharge petition within the week it was filed, no one has penned their name this week as of Tuesday, and even the names of some ENDA co-sponsors aren't on the document.
Four Democrats who co-sponsor ENDA and are able to vote on the floor — Reps. Linda Sanchez (Calif.), Collin Peterson (Minn.), Peter Visclosky (Ind.), Jim Matheson (Utah) — haven't signed the discharge petition. None of their offices responded to the Blade's request for a comment on why their names were absent.
For at least of two of these Democrats, the issue may be the narrowed religious exemption in this version of ENDA. Matheson represents a portion of Utah in the U.S. House that has Mormon-affiliated businesses; Visclosky is a Catholic.
The petition requires at least 218 signatures to force a House vote on the measure.
There are also reports that work may be underway to attach the ENDA language to a larger piece of legislation.
More at the Blade...