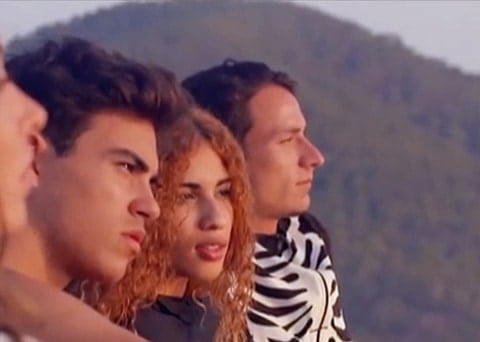 Erasure (Andy Bell and Vince Clarke) have been teasing their new album The Violet Flame since May and yesterday began streaming their 16th studio album in full over at USA Today.
Last week saw the release of the Tom Oxley-directed video for the duo's latest single "Elevation", which follows a group of clubbers out of the nightclub to the beach and finally to a precipice high above the water to watch the sun rise.
Watch it, AFTER THE JUMP…
Says Bell of the single: "It's very celebratory…It's one of those hand-in-the-air (tunes), saying, 'Hi, we're all here and we're all together and we're all having a great time.'"
What's your favorite Erasure track?