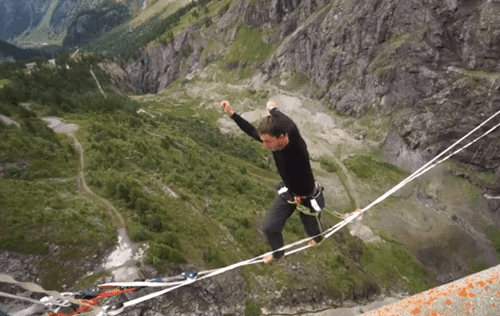 Got a case of the Monday blahs? This will get your blood pumping. At just 21 years old, German daredevil Julian Mittermaier has broken a world record for the highest high-line stunt.
While Mittermaier did the stunt in August — traversing the Mauvoisin Dam in Switzerland — new photos and video are just being released. You may recognize the scenery from the 1995 James Bond film "GoldenEye."
Said Mittermaier in a quote to The Sun (via NYDN):
The moment I had solid ground beneath my feet the party started.
And how. Check the video out AFTER THE JUMP…